Dedicated IVF Shipping Services
Safety is our #1 priority.
Safety is our priority. Our Hand Carry Service is the best insurance you can buy for the transport of your IVF biomaterials. Since beginning our services over 10 years ago, we have delivered many cases globally without incident.
CryoSend has successfully completed several thousand shipments domestically and internationally.
We pay special attention to each and every case. IVF shipments are not regular shipments. They require attention and care to ensure that the temperatures are kept throughout the shipment and delivered on time in a safe condition.
Continuous 24/7 monitoring of shipments.
We monitor each shipment continuously, especially our Hand Carry shipments, as they are always with us – from pick-up to delivery at the destination clinic. We can continuously monitor the internal temperatures and the conditions of the shipper itself. For our Premium Carrier Service, we have GPS monitoring and temperature data loggers on all shipments. Safety and active monitoring is a priority in keeping your samples safe from start to finish.
IVF transport specialists.
Our CryoSend IVF division focuses soley on transporting IVF related biomaterials such as embyros, eggs and sperm. All of our couriers and staff understand the important nature of the work we do with our clients.
Professional and experienced staff.
Trained and professional staff with years of experience under their belt help to ensure that the shipments are done safely and with care.
Asian market expertise.
We work with clients globally, however, our focus is on the Asian region. We have knowledge and experience with most countries in Asia and understand the unique challenges with each.
We transport embyros, eggs and sperm domestically and internationally.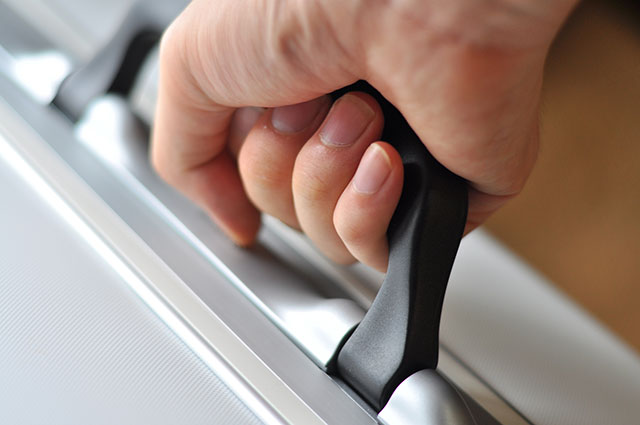 Hand Carry Service is our main focus for the IVF community. It is the the best and safest way to move embryos, eggs and sperm. With our Hand Carry Service, we have full-time control over the shipments. This service is a little more expensive than Premium Carrier Service or other cargo services offered by other companies, but our Hand Carry Service is the best form of insurance you can possibly buy for an IVF related shipment.
We have two basic solutions for IVF shipments: Hand Carry Service and Premium Carrier Service. We can also do a combination of these two services depending on the situation. We try to flexible and adjust according to the needs of our clients.
We can help you find the right solution for your needs. Our general service flow is as follows:
STEP 1
Gathering of Information about your Needs.
Tell us about your shipment.
What do you want to transport? Embryos, eggs or sperm.
How many samples do you want to transport?
From where? To where? Tell us about the pick-up and destination clinics.
When do you want to move your samples?
STEP 2
Quote Creation
After understanding your situation and needs, we will give you a cost estimate for our services.
STEP 3
Coordinating with Clinics
After you have confirmed that you want to proceed with our services, we will make contact with both labs and confirm the details and work on scheduling.
STEP 4
Service Agreement and Payment
At the same time that we make contact with the labs, we will also work with you on the Service Agreement and invoice. Payment can be made via bank transfer, credit card or PayPal / WeChat Pay.